Pope B16 says that there's too much commercialism in the season...
Meanwhile, as I pointed out in last week's Brutally Honest Rant, the bible-thumpers really want the whole ball of seasonal wax... at least from the dollar amounts and publicity.
And that brings me to this little doodle from Mike Luchovich.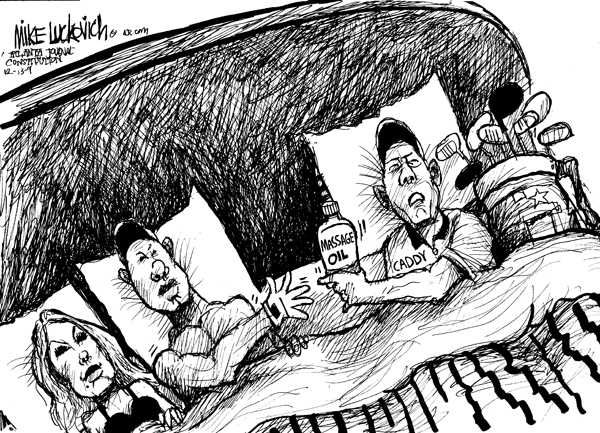 Oh, and believe me, I've got more to talk about on this...